Google displays wrong information under your Google Places "At a glance"?
Find out why and how to fix it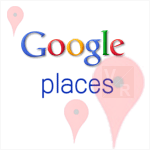 Google Places has been around for quite some time. Since my first post about how to use Google Places to your local business advantage, there have been questions regarding the accuracy of the information displayed under the "At a Glance" section on the Google Places page. For many people/websites, the descriptive terms are insufficient; for others, they are inaccurate and sometimes to the point of providing incorrect information that the owners have never provided while listing their businesses on Google Places.
How does that happen?
Google Places descriptive terms come from an automatic process (via programming algorithm) of gathering, processing and selecting information about your business from different online sources, then displaying the summary of one to five key terms. The sources can be your own website or any online directories, forums, blog posts, articles, reviews or comments (posted by yourself or by others about your business); they can be anything, from anyone online. Thus, it's possible and quite common that the information displayed is not positive, not correct and doesn't fully reflect what your business is really about.
There are cases that a regular day spa was described as providing erotic massage while in reality it doesn't, or a wedding photography was indicated to provide nude photography while in fact she doesn't. This happened because some online directories had mistakenly mentioned the spa services and the photographer's services to include erotic massage for the former and nude photography for the latter.
How to fix the problem and correct the wrong descriptive terms?
The bad news is those descriptive terms come from Google's automatic algorithm, so it's not easy to fix. In Google's own words: "We only remove terms if it is clear that they come from content that we have mistakenly associated with a place, and are clearly not related. At this time, we do not remove terms for reasons such as being unclear or negative.".
Here are the things you can do:
Try to search and find out from where Google got the wrong information. If Google listed the information, chances are it is mentioned somewhere else. Find the sources (e.g. online directories) and fix them. This can be a very time-consuming and manual process.


Contact Google to report incorrect listing information or report a problem with your Google Places page.
Related Posts: