Google displays wrong information under your Google Places "At a glance"?
Find out why and how to fix it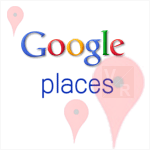 Google Places has been around for quite some time. Since my first post about how to use Google Places to your local business advantage, there have been questions regarding the accuracy of the information displayed under the "At a Glance" section on the Google Places page. For many people/websites, the descriptive terms are insufficient; for others, they are inaccurate and sometimes to the point of providing incorrect information that the owners have never provided while listing their businesses on Google Places. Read more...