Following up on the previous post about Yahoo's effort in restructuring their homepage, this post is about the results of such efforts.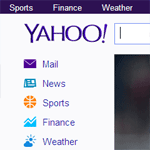 This is past due – I wanted to write this brief article when the news from comScore got out around the end of August 2013. However, since the main theme of this site is not about hot news, but rather about online/search marketing and web analytics, consider this an after update status for a before/previous story.
The thing that is interesting about search marketing and analytics is that we can see results (good or bad) after implementing some new ideas. It's even more interesting when the implementation and outcome are related one of the most popular sites in the world – Yahoo!.
Previous story recap
Around October 2012, Yahoo! sites (and the company) have undergone major changes after the new (then) CEO came on board. Yahoo! homepage redesign while still in planning received lots of buzz in the industry. As always, many liked the ideas, while others didn't. I also had an article about Yahoo! homepage restructure, which was not solely about the news, but about the news plus many other things that you can relate to your or your organization's website.
Today's story: Yahoo! sites rank #1 in the US!
According to comScore Media's Top 50 U.S. Web Properties for July 2013 Report, Yahoo! passed its competitors Google, MSN, Facebook and many others to become the most visited site(s) in the US in July 2013. This was big news for Yahoo!, marking the (temporary or permanent) return of a giant that was experiencing lots of downs in the past couple of years. It was also big news among the online community, especially after seeing Yahoo!'s myriad of efforts in re-structing their company and their websites.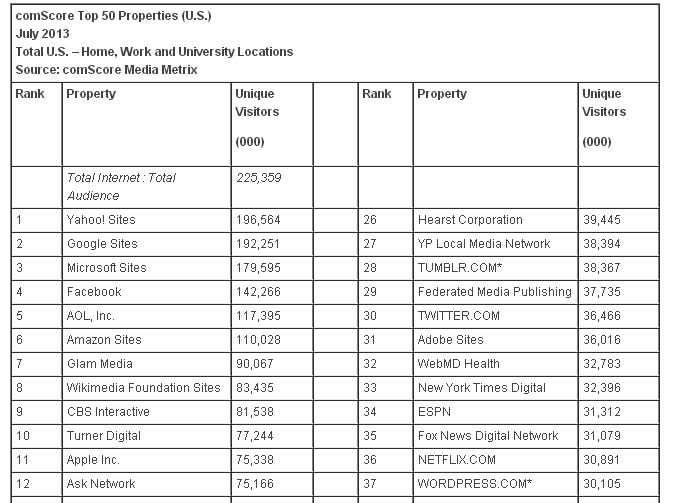 Since then, Yahoo!'s continued making (small) changes to their branding and site structure including their logo (still text-based with no icon/imagery, but more modern), re-arranging the order of their site links etc.
Although there's no single bullet in identifying the reasons that make Yahoo! come up on top, we can see a cause and effect, or at least a correlation of what Yahoo! has been trying to do and the outcomes they've received.
Of all the changes, implementing the permanent/persistent search ribbon at the top, to me, is the most important one even though technically that change is not hard at all to implement. Small change with possible tremendous impact.
Again, don't forget to check out the previous post and more related post at the end. Until the next!
Related Posts: