Don't have a lot of time to test your website usability? How about do it in 10 seconds or less?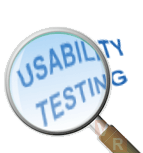 I originally named this post Test Your Website Usability in 60 Seconds (influenced by title of the movie Gone in 60 Seconds). However, after thinking twice, I realized web users today (in the age of Google) no longer have that kind of patience when surfing the web. They often give a website less chance and less time; in fact, users only spend 10 seconds or less trying to search for information. If your website fails to present them what they need during this short window of time, they can just leave and click on the next result on the search result page.
Testing your website usability in 10 seconds may sound crazy and overly ambitious, but it's the quickest, thus possibly the least expensive, and sometimes the most useful test. The 10-second site usability test is like the shortened version of the regular usability test, but here you can forget about the smaller details and only look at and look for the bigger picture.