Statistics on email client popularity or email client market share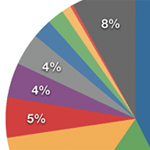 As I mentioned in another post HTML Email – The Good, The Bad, and The Ugly, different email clients may display your HTML email differently. Thus it's always a good idea to know what people, especially your target viewers, are using to read your HTML emails.
Below are two reports done by two different organizations specialized in email marketing. The data collected is pretty up-to-date: one in January 2010, and the other in February 2010. I'm only the messenger here. Hopefully you'll find it helpful, and please share if you found some other reports about email client popularity.
Campaign Monitor – Most popular email client report
Campaign Monitor analyzed 12 months of data from its registered users/clients. Below is the email client market share as of January 2010.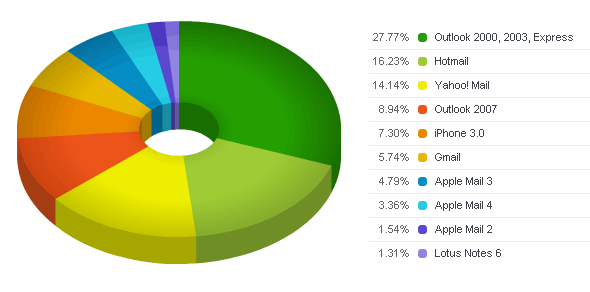 FingerPrint – Email client market share report
As described on FingerPrint website "This report shows the current state of the email client market. It serves as the largest ever study of its kind, with data from almost 250 million email recipients." Data compiled 24 February 2010.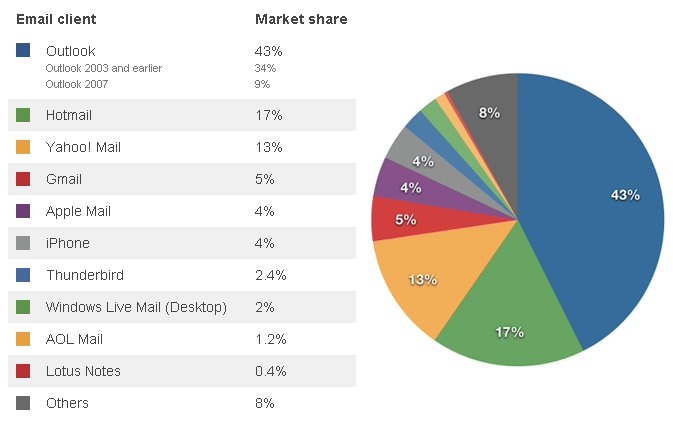 Love it or hate it? Let me know what you think through the comment box below.
Related Posts: