Step-by-step guide on how to send HTML email in Outlook 2010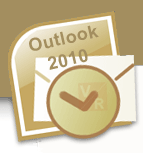 I had a similar post for MS Outlook 2003 and 2007 How to create HTML email in MS Outlook 2003. Apparently Microsoft distinued some functionaly in the 2010 software version, thus the steps mentioned in that post are no longer accurate. Here's the update if you're using MS Outlook 2010.
Discontinued features in Outlook 2010
If you want to get the whole scoop of what features were changed and modified, visit this page on Microsoft website. What really affects the sending HTML email capability in Outlook 2010 is this bullet: View Web page URL: Web page URLs cannot be viewed in Outlook. The Web toolbar is not available, which includes the URL address bar, refresh, stop, start page, and Search the Web commands. Read more...