An overview about what Google Analytics can't tell you in its reports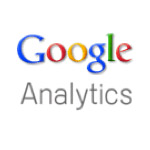 One of the key factors of getting your site a visible ranking is to know how well it performs with search engines and with your site visitors. Google Analytics (GA) is a web analytics tool that reports performance metrics of your website as well as give you insights into your web visitors' behaviors and their activities while they are on the site. Performance metrics/indicators can vary depending on the priorities and goals of your site, but basically they include metrics like average time on site, number of page views, number of visitors and unique visitors, bounce rate, entry and exit points, goal conversion and so on. Those metrics are fundamental as they quickly let you know the overall health of your site, how it is performing against your goals. Google Analytics reports basic metrics and much more, but what can't it tell you?
What Google Analytics Can't Do
Track and report data from individual users
I saw many people ask this question in the GA help forum. They want to know whether customer A, B or C visits certain web page or clicks on certain link, whether their competitors access their sites or in some cases access their protected sites, or whether visitors with certain IP addresses used the shopping cart. Questions are multiple, but there's only one answer: NO. Per Google Analytics Terms of Service , under the Privacy section, the tool doesn't report personally identifiable information. The reported data is aggregated.