Want to edit your photos but don't want to install any software? Use free online photo editing applications.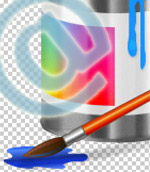 Already knew about several great free image editors but don't feel like them, let's start exploring some other option: free online photo editing applications. These are web-based applications, so you only need to go to some websites and edit your photos online; and they're free [at the time of writing this article].
Also, since you don't have to install anything, you can test out as many applications as you want to find out which one you like the best. There's no harm done to your computer, again no installation and no un-installation. You may have to sign up for a free account in order to use the application. Read more...