Simple but fundamental steps to make your website more search engine friendly and enhance its traffic and visibility.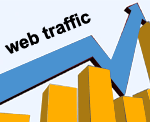 This post was originally written several years ago and was last updated in 2016
Already knew about how search engines work, here are some simple but fundamental ways to make your site more visible with better ranking and more visibility.

If your site has ranked well in the past, but gradually or suddenly lost its ranking, then check out this post Search Ranking Dropped – Why & How to Be Visible Again. Read more...